TheFoxPrince11's movie-spoof of 1998 Disney/Pixar film, "A Bug's Life".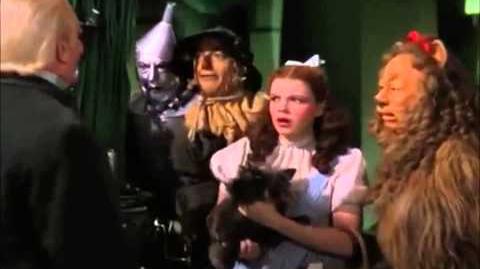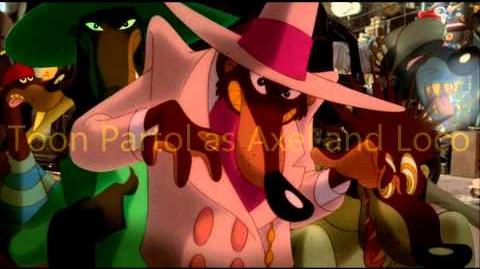 Cast:
Flik - Tack (The Thief and the Cobbler)
Princess Atta - Princess Yum Yum (The Thief and the Cobbler)
Dot - Alice (Alice in Wonderland)
Queen - Miss Marvel (The Super Hero Squad Show)
Aphie - Hero (Thumbelina)
Dot's 2 Boyfriends - Gus (A Troll in Central Park) and Benjamin (Eight Crazy Nights)
Mr. Soil - Ichabod Crane (The Adventures of Ichabod and Mr. Toad)
Dr. Flora - Fantasy (The Pagemaster)
Thorny - Adventure (The Pagemaster)
Cornelius - Stan Lee
Hopper - Alec Trevelyan (GoldenEye)
Molt - Doctor Scorpius (The Replacements)
Thumper - Death Bear (Regular Show)
Axel and Loco - Wacky Weasel (Bonkers)
P.T. Flea - The King of Siam (The King and I)
Francis - Skipper (The Penguins of Madagascar)
Slim - Scarecrow (With Tin Man as an Extra) (The Wizard of Oz)
Heimlich - Owen (Total Drama)
Dim - Cowardly Lion (The Wizard of Oz)
Gypsy - Thumbelina
Manny - Dr. Strange (The Super Hero Squads Show)
Rosie - Dorothy Gale (The Wizard of Oz)
Tuck and Roll - Mad Hatter and March Hare (Alice in Wonderland)
Fly Brothers - Muscle Man and High Five Ghost (Regular Show)
Thud the Big Fly - Officer X (The Pegnuins of Madagascar)
Bird - Madam Mim (Dragon Form) (The Sword in the Stone)
Ant who shouts "I'm lost!" - Horror (The Pagemaster)
Ant that gets tired - Sleepy (Snow White and the Seven Dwarfs)
Grasshoppers - Zigzag and the One Eye's (The Thief and the Cobbler)
Grasshopper next to Molt, Axel and Loco - Wacky Weasel (Bonkers)
2 Grasshoppers that Dot overhears - Abomination and MODOK (The Super Hero Squad Show)
Blueberry Troop Kids - School Kids (Dexter's Laboratory), (The Powerpuff Girls), (My Life as a Teenage Robot) and School Kids (Pete's Dragon)
Flies at Circus - The Cast of Ed Edd n Eddy
Baby Maggots - Toby (Labyrinth) and Adam Szalinski (Honey I Blew Up the Kid)
Harry and Bug Friend - Mordecai and Rigby (Regular Show)
Cricket with "Kid Pulled My Wings Off" sign - The Hobo (The Polar Express)
Mime Bug - Bert (Mary Poppins)
Cockroach Waitress - Anna Leonowens (The King and I)
Mosquito Waitress - Daisy Dingo (The Adventures of Blinky Bill)
Slick - Fatso (Casper)
Mosquito who drinks 'Bloody Mary' - Eddie Valiant (Who Framed Roger Rabbit)
Baby Birds - Birds (Rio/Rio 2)
Woody (in Outtakes) - Professor Emelius Browne (Bedknobs and Broomsticks)
Community content is available under
CC-BY-SA
unless otherwise noted.