A Rabbit Named Bugs Bunny (formerly "Bugs Bunny in The Curse of The Were-Harrasment") 
is a 2018 Academy Award winning fan made film Directed By Don Bluth and it premieres this summer on YouTube.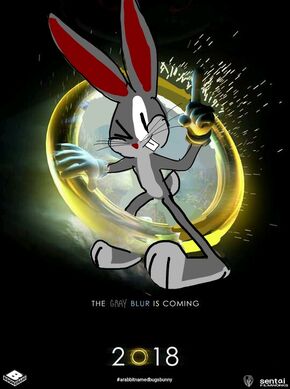 Kana: 絵l歩諸兄風見かずき
Romaji: E Pow Shoke Kazami Kazuki
Director: Don Bluth
Producer: Makoto Shinkai
Music: Oliver Wallace(Element GardensGardens)
Presented by: MGM Pictures
Published by: Sentai FilmWorks
Opening Theme: Merrily We Roll Along 
Ending Theme: Rainy Veil (Performed by Ariana Grande and Nathan Skyes) 
Plot
Don Bluth and Makoto Shinkai (The Director and Producer of Your Name) presents a new feature. An Annual Summer Dance Party, a competition will win a golden Oscar trophy. Bugs Bunny and Daffy Duck are cashing in by running a summer security and humane pest control business " Bugs & Daffy's Pest Patrol ". 
Trivia
•The title " A Rabbit Named Bugs Bunny" is a parody from the title "A Boy Named Charlie Brown".
• Bugs Bunny served us some 3- part cartoons like 
" A New & Improved Angelic Howl I, II, and III'"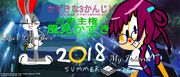 • the chase scenes and a final battle is like a parody of "The Curse of the Were-Rabbit"
Cast:
Magnus Scheving as Bugs Bunny, Tweety, Sylvester, Yoshihiko Ochi (Were-Harrasment), Slats
Dee Bradley Baker as Daffy Duck
Rachel Ramras as Amane Suou, Tamaki Hirooka, Mifuyu Sakurai, and the other classmates
Julianna Rose Mauriello as Galilea Torres
Alison Sumrall as Miia (Yoshihiko's Date)
Community content is available under
CC-BY-SA
unless otherwise noted.