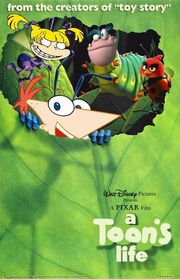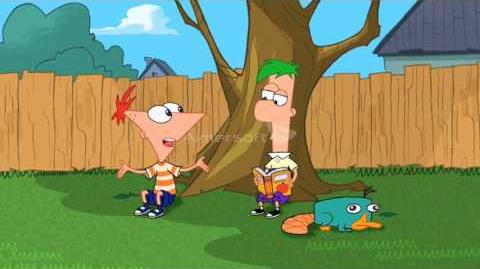 Cast:
Flik - Phineas Flynn (Phineas & Ferb)
Princess Atta - Isabella Garcia-Shapiro (Phineas and Ferb)
Dot - Angelica Pickles (Rugrats)
Queen - Lucy Wilde (Despicable Me 2 & 3)
Aphie - Max (The Secret Life of Pets)
Dot's 2 Boyfriends - Chicken Little & Chuck McFarlane (Chuck's Choice)
Mr. Soil - Gru (Despicable Me 1 2 & 3)
Dr. Flora - Belle (Beauty and the Beast)
Thorny - Beast (Beauty and the Beast)
Cornelius - Roger Rabbit (Who Framed Roger Rabbit)
Hopper - King Goobot (Jimmy Neutron)
Molt - Ooblar (Jimmy Neutron)
Thumper - Purple Minion (Despicable Me)
Axel and Loco - Klump and Krusha (Donkey Kong Country)
P.T. Flea - Lumiere (Beauty and the Beast)
Francis - Red (The Angry Birds Movie)
Slim - The Once-ler (The Lorax)
Heimlich - Gumpers (Pet Alien)
Dim - Toothless (How To Train Your Dragon)
Gypsy - Mulan
Manny - Mr. Peabody (Mr. Peabody & Sherman)
Rosie - Princess Odette (The Swan Princess)
Tuck and Roll - Kevin Stuart & Bob (Minions)
Fly Brothers - Devon and Cornwall (Quest for Camelot)
Thud - Terence (The Angry Birds Movie)
Bird - Kevin (Up)
Ants - Various Characters
Ant who shouts "I'm lost!" - Kermit the Frog (The Muppets)
Ant that gets tired - Rocket (Guardians of the Galaxy)
Grasshoppers - Yokians (Jimmy Neutron) and Other Villains
Grasshopper next to Molt, Axel and Loco - Chief (The Fox and the Hound)
2 Grasshoppers that Dot overhears - Ratigan and Fidget (The Great Mouse Detective)
Blueberry Troop Kids - Various Kids
Flies at Circus - Various Characters
Baby Maggots - Diamond Destiny (Storks) & Baby Nani (Lilo & Stitch The Series)
Drumming Tarantula - Bing Bong (Inside Out)
Circus Fireflies - Bugs Bunny and Daffy Duck (Looney Tunes)
Flies who throw berries at Manny - Mushu (Mulan) Frank (Hotel Transylvania) and Timon (The Lion King)
Harry and Bug Friend - Milo and Oscar (Fish Hooks)
Cricket with "Kid Pulled My Wings Off" sign - Diego (Ice Age)
Mime Bug - Sid (Ice Age)
Bartender - Otis (Back at the Barnyard)
Cockroach Waitress - Terk (Tarzan)
Mosquito Waitress - Tiana (The Princess and the Frog)
Slick - Manny (Ice Age)
Mosquito who drinks 'Bloody Mary' - Buck (Ice Age: Dawn of the Dinosaurs)
Baby Birds - Kevin's Chicks (Up)
Woody (in Outtakes) - Hiro Hamada (Big Hero 6)
Trivia:
The Clips for Kermit the Frog, Bing Bong, Bugs Bunny and Daffy Duck, Milo and Oscar, Diego, Sid, Otis, Manny, Buck, Kevin, Kevin's Chicks and Hiro Hamada are the same clips from Eli Wages.
Community content is available under
CC-BY-SA
unless otherwise noted.