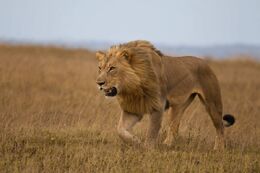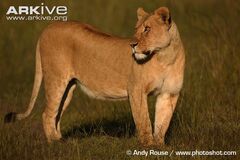 The African lion (Panthera leo) is currently the nominate subspecies of lion, native to sub-Saharan Africa. They often referred to as the Barbary Lion, Cape Lion, Congo Lion, Katanga Lion, Masai Lion, Transvaal Lion and West African Lion. Unlike the Asiatic Lion, African lions form larger prides. Between 2008 and 2016, IUNC Red List assessors used only two subspecific names: P. l. leo for African lion populations and P. l. persica for the Asiatic lion population.
Subspecies
Roles
Portrayals
Gallery
Books
Also See
Community content is available under
CC-BY-SA
unless otherwise noted.