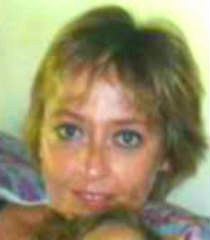 Alessandra Karpoff (born 3 June 1963 in Milan) is an Italian voice actress. She contributes to voicing characters in anime, cartoons, movies, and other content. She is well known for providing the voice of Misty in the Italian-language version of the anime series Pokémon. Karloff also voiced Keiko Yukimura in the Italian-language version of the anime series YuYu Hakusho. Also voice of Sailor Mars (1st season), Sailor Neptune and Sailor Jupiter (last season) in Italian version of Sailor Moon. She works at Merak Film, Deneb Film, Studio P.V.,and other dubbing studios in Milan, Italy.
Voices
Sailor Mars, Sailor Jupiter, and Sailor Neptune - Sailor Moon
Misty, Lily, and Cynthia - Pokemon
Wanda - The Magic School Bus
Sabrina Spellman - Sabrina the Animated Series
April O'Neil - Teenage Mutant Ninja Turtles (2003)
Ursula - Dinosaur King
Debbie Thornberry - The Wild Thornberrys
Sam - Totally Spies
Helga, Gwen, Gustel, Mother Ghost, Mother Frankenstein - The Monster Clubhouse
Nefaria - The Female's World
Trivia:
In 2014, Benedetta Ponticelli redubbed Misty.
Community content is available under
CC-BY-SA
unless otherwise noted.