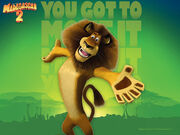 Alex is a lion from Madagascar.
He is an Ogre
Alex plays Tulio in The Road To El Dorado (Princess Rapunzel Animal Style)
He is a walrus
He is a monster
He is a wolf
He is a Jedi
He is a wolf warrior
He is a sled dog
Alex plays Prince Achmed in Simbaladdin
He is a grumpy prince
Alex plays Aladdin in Alexladdin
He is a street rat
He is a toy
He is an old man
He is a tank engine
He and Marty are bears
He is a lion
He is a toy
He is a soldier
He is a Peter Pan
He is a prince of the Fire Nation
He is a Earth bender
He is a wolf-dog
He is an orange-brown, fuzzy Muppet bear
He is a Robot
He is a prince ali
Alex plays Dweeb in We're Back! A Toon Animal's Story (Twilight'sSpaceStar17's Style)
He is the parasaurolophus
Alex plays Wreck-It Ralph in Wreck It Alex
Alex plays Tiger in Canal Famille Planet
He is a Tiger
Alex plays Hermes Conrad in Futurama (Julian14Bernardino Style)
Alex plays Patrick in The Blu the Macaw and Alex the Lion Movie
He is a Starfish
He is a Mouse
He is a friend of Han
Alex plays Droopy in Bugs and Daffy: The Movie and Who Framed Orinoco Womble
Alex plays Rocky Rhodes in Feline Run
He is a dwarf
Portrayals:
Gallery:
Trivia
His, Marty, Melman, and Gloria's appearances in the Stephen Squirrelsky and Friends' movie spoof travels are Simba (Shrek), The Great Hedgehog Detective, Vanellope Von Schweetz, The Train and the Boat, Beauty and the Grizzly Bear, The Rescuers, Nikki's Adventures of Sing Along Songs Episode 4, The Rescuers Down Under, Nikki's Adventures of Sing Along Songs Episode 6, Home on the Range, Kermit's Winter Wonderland, The Little Jungle Boy, Kermiladdin 2: The Return of McLeach, AiAi the Monkey and A Day for George, The Reindeer and the Deer, Animal Story 2, AiAi the Monkey's Grand Adventure: The Search for Tails, A Cartoon Character's Life, Nikki's Adventures of Sing Along Songs Episode 7, Here Comes Winnie the Pooh, Animals, Inc, Simba 2, Miss Bianca and the Bernard 2: Fievel's Adventure, FernGully: The Last Rainforest, A Pooh in Central Park, Bubblesrella 2: Dreams Come True, The Brave Little Piglet, and Kung Fu Owen and will even be in more movie spoof travels.
Community content is available under
CC-BY-SA
unless otherwise noted.