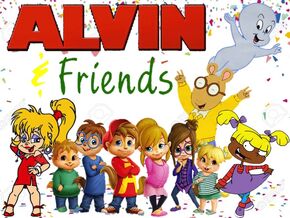 uranimated18's TV Spoof of "Barney & Friends".
Cast
Dinosaurs
Children
and lots more!
Alvin Says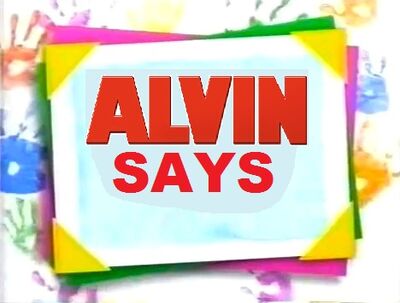 Alvin Says is a segment at the end of most episodes. Alvin says "Hello again to all my friends, I'm glad you came to play, our fun and learning never ends, here's what we did today!", then he shows the audience the lessons of the episodes and the things they can do. In the first seasons, Alvin usually says something along the lines of "And remember, I love you.". Starting from Seasons 1 and 3, a Disney Channel star (except Selena Gomez and Demi Lovato) says "Hey everybody, it's time for Alvin Says!", also, after the end of the segment, Alvin emerges onscreen and says "And remember, I love you!" and waves goodbye before the end credits.
Seasons
Gallery
Kids
Trivia
Arthur Read refers to Anglica Pickles as "sissy" in spite of them being Alvin Seville, Simon Seville, Theodore Seville, Brittany Miller, Jeanette Miller and Eleanor Miller's and Tommy's respective sisters.
Community content is available under
CC-BY-SA
unless otherwise noted.