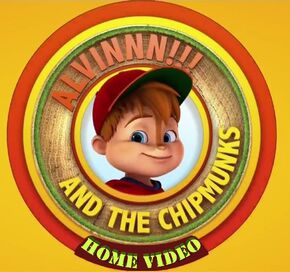 Uranimated18 and Ultimateboy13's TV Spoof of "Barney & The Backyard Gang and Barney & Friends" (Barney Home Video).
Coming Soon To YouTube!
Cast
The Dinosaurs
Backyard Gang and TV Series
and lots more!
Alvin & The Backyard Gang and Alvin & Friends and other Alvin videos
In order of release date:
The Backyard Show
Three Wishes
A Day at the Beach
Waiting for Santa
Alvin's Campfire Sing-Along
Alvin Goes to School
Rock with Alvin
Alvin's Magical Musical Adventure
Love to Read with Alvin
Alvin's Imagination Island
Alvin Songs
Alvin Safety
Alvin's Talent Show
Alvin's Fun & Games
Alvin's 1-2-3-4 Seasons
Alvin's Once Upon A Time
Alvin's Sense-Sational Day
Alvin's Musical Scrapbook
Alvin's Outdoor Fun aka Alvin's Camp WannaRunnaRound
Alvin's Adventure Bus
Alvin's Good Day Good Night
Alvin's Stu-u-u-u-pendous Puzzle Fun!
Alvin It's Time For Counting
Alvin In Outer Space
Sing and Dance with Alvin
Alvin What a World We Share
Walk Around the Block with Alvin
Alvin's Let's Play School aka Alvin's ABCs & 123s
Alvin's Night Before Christmas
More Alvin Songs
Alvin's All New Rhyme Time Rhythm
Alvin's Super Singing Circus
Come On Over To Barney's House
Be My Valentine Love Alvin
Alvin's Friend Dancing Tunes
Alvin's Pajama Party
Alvin's You Can Be Anything
Alvin's Beach Party
Alvin's Round and Round We Go
Alvin's Christmas Star
Alvin Songs From the Park
Alvin's Read with Me, Dance with Me
Alvin's Best Manners: Your Invitation to Fun!
Alvin Let's Go to the Farm
Alvin The Land Of Make-Believe
Alvin Can You Sing That Song
Alvin Let's Go To The Beach
Alvin Let's Make Music
Alvin Let's Go to the Firestation
Alvin Friend-A-Mite Birthday
Alvin Celebrating Around The World
Alvin Animal ABC's
Alvin Hi I'm Casper
Best of Alvin - 20 Years of Sharing, Caring and Imagination
Alvin Once Upon A Friend Tales
Alvin Top 20 Countdown
Alvin Let's Go On Vacation
Alvin Jungle Friends
Best Fairy Tales
Big World Adventure
A Very Merry Christmas
I Love My Friends List of Alvin & Friends (TV Series) episode by seasons
more coming soon...
Gallery
See Also
Community content is available under
CC-BY-SA
unless otherwise noted.