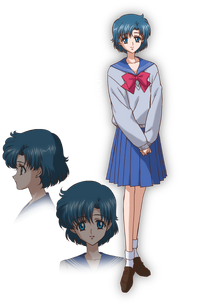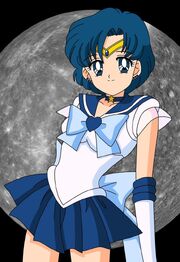 Sailor Mercury is one of the five original Inner Sailor Senshi of the Solar System, and was the third Sailor Senshi introduced in the manga. Her civilian identity is Ami Mizuno. Her attacks and powers are based around water and ice, as well as intelligence and computers. This is the original depiction of the character created by Naoko Takeuchi.
Voice Actors:
She played Tiger Lily in Sonic Pan
She Played Kunchi In Bleach (4000Movies Human Style)
She Played Brittany In Alvin Spoof for 1953Movies
she is the 3rd or 4th and toughest Sailor Scout
She Played Sakura Haruno In Darienruto
She played Akane Tendo in Tracey 1/2
Portrayals:
Gallery:
Community content is available under
CC-BY-SA
unless otherwise noted.