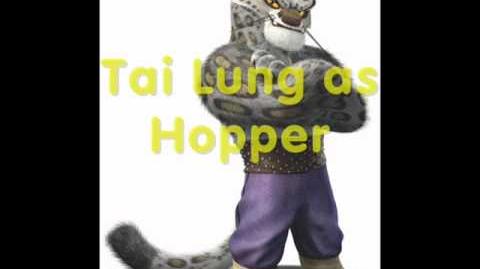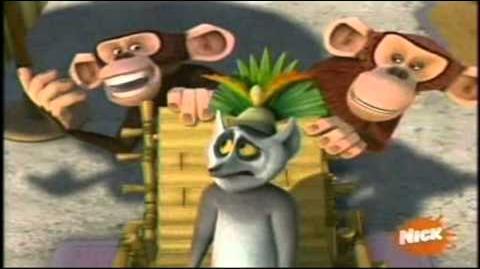 MichealCityMaker's movie-spoof of "A Bug's Life"
Cast:
Flik - Yogi Bear
Atta - Cindy Bear
Dot - Floral Rugg (The Hillbilly Bears)
Queen - Maw Rugg (The Hillbilly Bears)
Aphie - Stitch (Lilo & Stitch)
Dot's 2 Boyfriends - Boo-Boo Bear and Baba Looey
Mr. Soil - Mr. Jinks
Dr. Flora - Kala (Tarzan)
Thorny - Lippy the Lion
Cornelius - Huckleberry Hound
Ant who shouts "I'm lost!" - King Julien (Madagascar)
Ant that gets tired - Basil (The Great Mouse Detective)
Hopper - Tai Lung (Kung Fu Panda)
Molt - Snagglepuss
Grasshoppers - Various Animal Villains
Thumper - Teetsie (Madagascar: Escape 2 Africe)
Axel and Loco - Shere Khan (The Jungle Book) and Cat R. Waul (An American Tail: Fievel Goes West)
Grasshopper next to Mort, Axel and Loco - Sheriff of Nottingham (Robin Hood)
2 Grasshoppers that Dot overhears - Cecil and Arthur (Jungle Cubs)
Blueberry Troop Kids - Dalmatian Puppies (101 Dalmatians)
P.T. Flea - Top Cat
Francis - Peter Potamus
Slim - Wally Gator
Heimlich - Quick Draw McGraw
Dim - Magilla Gorilla
Gypsy - Viper (Kung Fu Panda)
Manny - Shifu (Kung Fu Panda)
Rosie - Kanga (Pooh)
Tuck and Roll - Mason and Phil (Madagascar)
Flies at Circus - Grundel, Mozo, and Gringo Toad (Thumbelina)
Fly Brothers - Jim Crow and his brothers (Dumbo)
Baby Maggots - Yakky Doddle and Auggie Doggie
Harry and Bug friend - Snooper and Blabber
Cricket with "Kid Pulled My Wings Off" sign - Slinky Dog (Toy Story)
Mime Bug - Bagheera (The Jungle Book)
Cockroach Waitress - Mrs. Jumbo (Dumbo)
Mosquito Waitress - Tigress (Kung Fu Panda)
Slick - Jumbaa (Lilo & Stitch)
Mosquito who drinks 'Bloody Mary' -Timon (The Lion King)
Thud the Big Fly - Hawk (An American Tail: Fievel Goes West)
Bird - Dragon Maleficent (Sleeping Beauty)
Baby Birds - Baby Dronkeys (Shrek)
Woody (in Outtakes) - Robin Hood
Community content is available under
CC-BY-SA
unless otherwise noted.