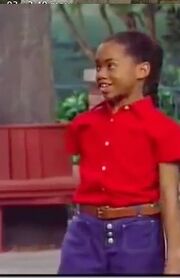 Ashley Pibbin was a character who appeared in Season 3, Season 4 and Season 5. She is portrayed by Maurie Chandler. 
About Ashley
Family: Lives with her mom and twin sister: Alissa. Has an Aunt Rachel, who appeared along with her mom in Aunt Rachel Is Here!.  
Ashley loves to read. Every week she goes to the library and gets a new book. 
Is allergic to milk, but loves apple juice. 
Appearances
Barney & Friends
Home Videos
Trivia
Ashley had 22 appearances in the series while Alissa only appeared in 7 episodes.
Gallery