Augustin Burger
is a
chain
of
hamburger
fast food
restaurants owned by Augustin from Microsoft 3D Movie Maker. It operates under the Augustin Burger Brands title while internationally it operates under the Augustin Burger Corporation banner.
Augustin Burger primarily sells hamburgers, cheeseburgers, chicken products, french fries, hot dogs, soft drinks, and desserts.
Products
Main Course meals
Augustin Burger Meal
Big Large Augustin Deal
Augustin Cheesburger Meal
Augustin Hot Dogs
Apple Slices
Augustin Popcorn
Augustin Bacon Burger
Augustin Chicken Burger
Augustin Nuggets
Augustin Curly Fries
Augustin Pork Sandwich
Sides
Superfries
Normal Fries
Small Fries
Combined Meals
Augustin Combo
Popcorn Combo
Augustin Cheese Combo
Augustin for two
Augustin Kids Meal
Desserts
Augustin Cookies
Augustin Doughnuts
Augustin Ice Cream
Augustin Flapjack
Chocolate Augustin cake
Augustin Cake
Beverages
Large Coke (Coca-Cola)
Medium Coke (Coca-Cola)
Small Coke (Coca-Cola)
Large Fizzy Orange (Fanta)
Medium Fizzy Orange (Fanta)
Small Fizzy Orange (Fanta)
Large Lemonade (7up)
Medium Lemonade (7up)
Small Lemonade (7up)
Coffee  
Hot Chocolate
Bottle of Water
Fresh Orange Juice
Fresh Apple Juice
Characters
Pyjama Twins - The Twins who are siblings to each other and pretend to wear pyjamas who are clumsy at taking people orders.
Marvel - The dinner lady who is capable at cooking Augustin Burger meals.
Burger Boy - The kid who dresses as the Superhero clothing with the top burger bap on his head as the hat.
Larry - The man who is the driver of the Augustin Burger Lorry and he delivers all the burgers to the Augustin Burger Restaurant from food centres.
The Augustin Burglar - The little man dresses up as the burglar who is the security guard of Augustin Burger and the character looks like Mario.
Bo - The Villain of Augustin Burger who attempts to steal the Augustin Burger Recipe by taking the list or orders thousands of Augustin Burgers to open his own fast food restaurant, Bo Burger.
The Burger Monster - Bo's Sidekick who looks like the Burger which helps Bo to cause Havac of stealing the Recipe from Augustin Burger Restaurant.
External Links
Adverts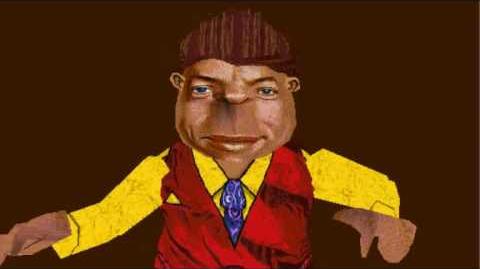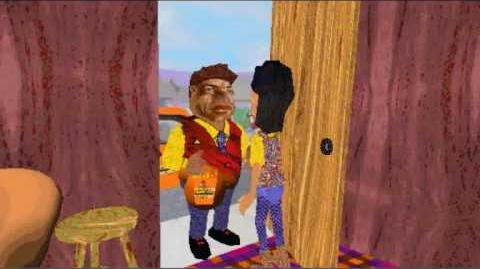 Community content is available under
CC-BY-SA
unless otherwise noted.