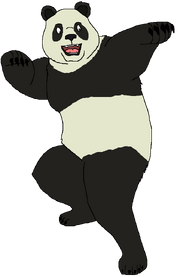 Bao-Bao is a giant panda and one of the eight guardians in the upcoming FOX TV series Animal World.
Apperance
Bao-Bao has a fat stomach, white fur and black ears, eye patches, and legs, like all pandas in real life. He is based on the subspecies Alirmopoda melanouca melanouca.
Personally
Bao-Bao is always cute and lazy, just like pandas in real life. Bao-Bao is always fat and eats lots of bamboo. He also likes to eat chinese sugar donughts.
Trivia
Relationships
Roles
Gallery
Community content is available under
CC-BY-SA
unless otherwise noted.