TheBluesRockz's Movie Spoof of "Bolt (2008)".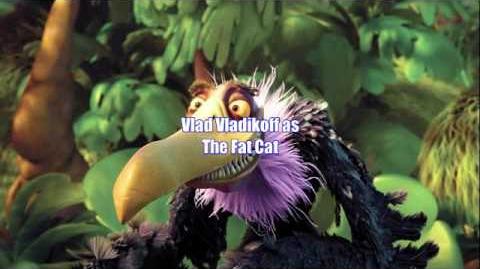 Cast:
Bolt - Basil (The Great Mouse Detective)
Penny - Irene (The Princess and the Curdie)
Mittens - Cindy Bear
Rhino - Bagheera (The Jungle Book)
Dr. Calico - Captain Hook (Peter Pan)
The Pigeons at New York - Spongebob Squarepants Characters
The Pigeons at California - Looney Tunes Characters
The Veteran Cat - Tai Lung (Kung Fu Panda)
The Fat Cat - Vlad Vladikoff (Horton Hears an Who!)
"Bolt" Lookalike - Bernard (The Rescuers)
Penny's Mother - Rapunzel (Tangled)
Penny's TV Father - Flynn Rider (Tangled)
The Agent - King Candy (Wreck-It Ralph)
The Director - Hans (Frozen)
The Thug - Robert Callaghan (Big Hero 6)
Mindy - Princess Oriana (Felix the Cat: The Movie)
Young Bolt - Tip the Mouse
Young Penny - Chloe (Chloe's Closet)
Community content is available under
CC-BY-SA
unless otherwise noted.