Littlewoodenhead214's Movie-Spoof of 1937's "Snow White and the Seven Dwarfs"
Cast
Snow White - Belldandy (Ah, My Goddess)
Prince - Keiichi (Ah, My Goddess)
Evil Queen - Medusa (Soul Eater)
Old Hag - Marller (Ah, My Goddess)
Doc - Dumbo (Dumbo)
Grumpy - Adult Simba (The Lion King)
Happy - Pongo (101 Dalmatains (1961))
Sleepy - Thomas O'Malley (The Aristocats)
Bashful - Mushu (Mulan)
Sneezy - Iago (Aladdin)
Dopey - Scamp (Lady and the Tramp 2)
Magic Mirror - Megabyte (ReBoot)
Humbert the Huntsman - Aladdin (Aladdin)
Owls - Dragon The Cat (Secret of NIMH)
Bats - Pink Elephants (Dumbo)
Branches - The Hyenas (The Lion King)
Spooky Trees - Snake Jafar (Aladdin)
Crocodile Logs - Dirty Bubble and Man Ray (SpongeBob Squarepants)
Glowing Eyes - Maleficent's Goons (Sleeping Beauty)
Raven - Waspinator (Beast Wars)
Vultures - Slash and Hack (ReBoot)
Forest Animals - Mordecai, Rigby (Regular Show), Chanticleer, Edmond, Patou, Peepers, Snipes (Rock-A-Doodle), Mrs. Brisby , Jeremy , Timmy Brisby, Cynthia Brisby, Teresa, Martin Brisby (The Secret of NIMH), Bambi, Thumper (Bambi 2), Bing Bong (Inside Out), Reggie (Free Birds), Classified (The Penguins Of Madagascar), Sharptooth (The Land Before Time), and Lucina (Fire Emblem Awakening)
Trivia
Although Sharptooth is a villain, he is actually a monster friend to Lucina.
PART
Opening Credits/Prologue
Medusa's Magic Mirror (Megabyte)
Belldandy meets Keiichi ("I'm Wishing/One Song")
Medusa's Dark Demand
Belldandy's Forest Animal/"With A Smile & A Song"
Belldandy Discovers A Cottage
"Whistle While You Work"
Meets Seven Animals ("Heigh-Ho")
Belldandy Explores Upstair
Searching The Cottage (Part. 1)
Searching The Cottage (Part. 2)
The Animals Discovers Belldandy
Belldandy Meets The Animals
Supper Not Ready Yet
"Bluddle-Uddle-U-Dum (The Animals' Washing Song)"
Deceived/Medusa Disguised Herself
The Animals' Yodel Song
"Someday My Prince Will Come"
Bedtime at the Animals' Cottage
Marller's Evil Plan
The Animals Leave For Work
Marller meets Belldandy
A Race Against Time
Belldandy's Death and Funeral
Love's First Kiss/Finale
End Credits ("Can You Feel The Love Tonight" (RARE VERSION))
Bonus!: Belldandy White and the Seven Animals -Bloopers!
Gallery: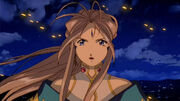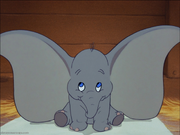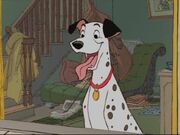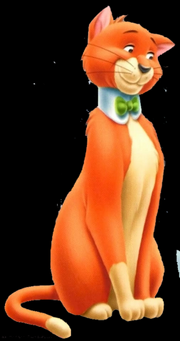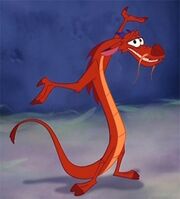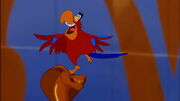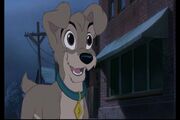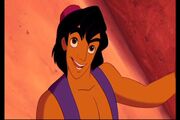 Community content is available under
CC-BY-SA
unless otherwise noted.