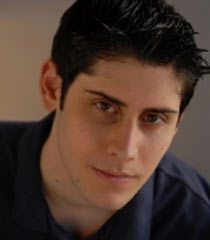 Benjamin Isaac Diskin (born August 25, 1982) is an American actor and voice actor. He is known for his roles as Numbuh 1 and Numbuh 2 in the animated series Codename: Kids Next Door, Sai in Naruto Shippuden, Humphrey in the Alpha and Omega sequels, and Eugene in Hey Arnold!.
Voices:
Numbuh 1, Numbuh 2 - Codename: Kids Next Door
Eric Sparrow, Nigel Beaverhausen - Tony Hawk's Underground
Melvin Butler (VIZ) - Sailor Moon
Stitch - Lilo & Stitch
Szayel Aporro Granz - Bleach
Arashi - Naruto
Eugene Horowitz - Hey Arnold
Mike Mine - Popples (2015)
Mega Man - Mega Man 11
Community content is available under
CC-BY-SA
unless otherwise noted.