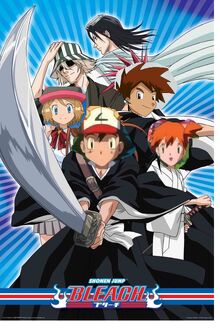 Chris1701's TV-spoof of Bleach (2004). It will appear on YouTube in the near future.
Cast:
Ichigo Kurosaki - Ash Ketchum (Pokemon)
Rukia Kuchiki - Misty (Pokemon)
Orihime Inoue - Serena (Pokemon)
Uryu - Brock (Pokemon)
Yasutora Sado "Chad" - Clemont (Pokemon)
Renji - Gary Oak (Pokemon)
Toshiro Hitsugaya - May (Pokemon)
Nanao Ise - Zoe Drake (Dinosaur King)
Tatsuki Arisawa - ???
Yoruichi - Olivia (Alvin and the Chipmunks)
Yoruichi (Cat) - ???
Yachiru Kusajishi - Little Suzy (Johnny Bravo)
Sosuke Aizen - Giovanni (Pokemon)
Ichigo's Mother - Mrs Ketchum
Ichigo's Father - Professor Oak
Karin - Raye/Sailor Mars
Yuzu - Kagome ()
Young Ichigo
Seasons:
Trivia:
Rukia Played Misty in Pokemon Chris1986 Style
Uryu and Clemont Both Warring a Glasses
Gallery:
Community content is available under
CC-BY-SA
unless otherwise noted.