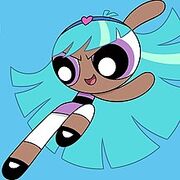 Blisstina "Bliss" Utonium is one of the characters in the 2016 version of The Powerpuff Girls. She is voiced by Olivia Olson. And she is Also Yamcha's Love Interest.
She will play Victor Van Dort in an upcoming Corpse Bride parody
She will play Elsa Mars in an upcoming American Horror Story parody
She will play Nina Sayers in an upcoming Black Swan parody
She will play Simon Seville in an upcoming Alvin and the Chipmunks parody
She will play Penny Proud in an upcoming The Proud Family parody
She is the Naval Commander of the Systar System
Gallery
Community content is available under
CC-BY-SA
unless otherwise noted.