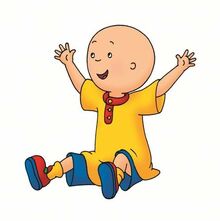 Were you looking for Caillou (DGGHater2004)?
Caillou (Born: December 2, 2011) is the main character from Caillou.
Roles
Calliou played Shawn in Alvin & Friends
Caillou played Pinocchio in Caillouocchio
Caillou played Sneezy in Elsa White and the Seven Boys
Caillou played Mowgli in The Desert Book
Gallery
Caillou's Animal Counterpart
Caillou as the Hippopotamus
Community content is available under
CC-BY-SA
unless otherwise noted.