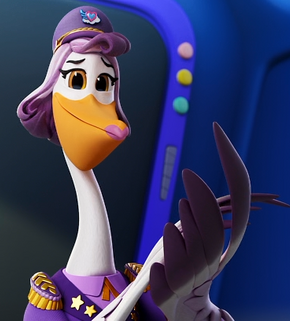 Captain Beakman is the leader of T.O.T.S. She is a pelican and she oversees the delivery services, as well as every other little detail that goes on at the HQ.
Appearance
Beakman is a pelican with purple hair, a lavender uniform and brown eyes.
Personality
Beakman is very supportive to Pip and Freddy And She Actally Knoticed That She Adopted A Kitten Named Mia (T.O.T.S) As A Mommy To Her.
Gallery