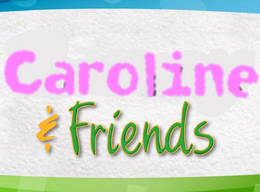 Super Why Movies' Parody of Barney & Friends.
Coming Soon to YouTube!
Cast
Caroline as Barney
Aline as Baby Bop
Nick as B.J.
Claudio as Riff
Kaleigh as Stella the Storyteller
David as Booker T. Worm
David as Michael
Amy as Tina
Karen as Luci
Chris as Derek
Amy Stanley as Kathy
Christine Mcglade as Min
Jeff as Shawn
Gabi as Tosha
Mike (from ZOOM) as David (Kenny Cooper)
Joe as David (Robert Hurtekant)
Andrea Byrne as Julie
Steve Wilson as Jason
Shawn as Carlos
Min as Maria
Carly as Ashely
Nina as Alisa
Franklin as Kenneth
Jared Nathan as Stephen
Kyle (ZOOM) as Juan
Molly Mcinture as Kristen
Maddie Fretz as Kim
Adam as Robert
Jeffrey as Jeff
Eric as Danny
Annie as Hannah
Melanie Martinez as Keesha
Frances as Jill
Emily as Emily
Tim as Chip
Jordan Aaron as Nick
Jessica as Whitney
Alisa as Sarah
Buzz as Mario
Cara as Kami
Taylor Garron (FETCH! Season 1 and ZOOM Season 7) as Gianna (Selena Gomez)
Kortney Summer (ZOOM Seasons 5 6 and 7) as Angela (Demi Lovato)
Maya Morayles as Beth
Sean as Jackson
Vada as Anna
Emily as Amy
Harry as Josh
Dennisha as Lacey
Kelly as Melanie
Whitney as Tracy
Miles as Joshua
Keiko as Keiko
Ted as Brian (Kincaid Stringer)
Sarah (Barney & Friends) as Colleen
Derek (Barney & Friends) as Jamal
Michael (Barney & Friends) as Scott
Danny (Barney & Friends) as Tony
Tim Douglas as Brian
Violet as Bridget
Jill Stanley as Kelly (Alexandria O'Brian)
Jami Burning as Laura
James Tung as Matt
Dewey as Miguel
Shing-Ying as Rachel
Murray as Alex
Bernadette Yao as Stacy
Chaddie as Abigail
Jason as Adam (Jackson Pace)
Dee (Up) as Anna
Gina (Sesame Street) as Carmen
Molly (Toy Story) as Audrey
Punky Brewster as Becky
Ramona as Bethany
Laura as Claire
Rooster Puppet as Danny (Derek White)
Carlo as David (Emilio Mazur)
and lots, lots, more
Gallery
Community content is available under
CC-BY-SA
unless otherwise noted.