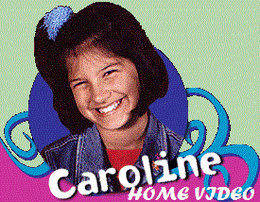 SuperWhyMovies's TV Spoof of "Barney & The Backyard Gang and Barney & Friends" (Barney Home Video).
Coming Soon To YouTube!
Cast
Caroline as Barney
Aline as Baby Bop
Nick as B.J.
Claudio as Riff
Red (ZOOM (1972)) as Jason
Shawn (ZOOM (1972)) as Adam
Neal (ZOOM (1972)) as Jeffery
Nell (ZOOM (1972)) as Amy (Becky Swonke)
Nina (ZOOM (1972)) as Jennifer
Jalani Morgan as Joseph
Garret (ZOOM) as A.J.
David (ZOOM (1972)) as Michael (Brian Eppes)
Karen (ZOOM (1972)) as Luci
Amy (ZOOM (1972)) as Tina
Chris (ZOOM (1972)) as Derek
Amy Stanley as Kathy
Christine Mcglade as Min
Jeff (Barney & Friends) as Shawn
Gabi (Sesame Street) as Tosha
Andrea Byrne as Julie
Steve Wilson as Jason
Shawn (Barney & Friends) as Carlos
Betsy Haas as Kelly (Rebecca Wilson)
Min as Maria
Carly (The Sunny Side Up Show) as Ashely
Nina (The Good Night Show) as Alisa
Jared (ZOOM) as Stephen
Franklin as Kenneth
Rebecca (Kidsongs Play Along Songs) as Rebecca
Caleb Logan as Jesse
Molly Mcinture as Kristen
Maddie Fretz as Kim
Tim (The Sunny Side Up Show) as Chip
Melanie Martinez (The Good Night Show) as Keesha
Emily (ZOOM) as Emily
Frances (ZOOM) as Jill
Adam (BYG) as Robert
Jeffery (BYG) as Jeff
Eric (ZOOM) as Danny
Jordan Aaron as Nick
Maya Morayles as Beth
Taylor Garron as Gianna
Kortney as Angela
Buzz as Mario
Alisa as Sarah
James Tung as Darnell
Cara as Kami
Adam Reid as Kevin
Jessica as Whitney
Sean as Jackson
Murray as Alex
Shing-Ying as Rachel
Vada as Anna (Carlyn Hinojosa)
Tim Douglas as Brian
Violet as Bridget
Jill Stanley as Kelly (Alexandria O'Brien)
Jami Burning as Laura
James Tung as Matt
Dewey as Miguel
Bernadette Yao as Stacy
Abigail as Herself
Emily Borromeo as Amy (Molly Wilson)
Carlo as David (Emilio Mazur)
Derek as Jamal
Harry (Full House) as Josh
Dennisha as Lacey
Kelly as Melanie
Warren Cook (Goanimate) as Ryan
Whitney as Tracy
Ricky (Language Littles) as Abiade
Ted as Brian (Kincaid Stringer)
Kevin as Dylan
Eliana as Herself
Rachel (Barney & Friends) as Kelly (Abby Magil)
Robert as Marcos
Rebecca (Barney's 1-2-3-4 Seasons) as Priya
Bobby as Siabhan
Karen (Mickey Mouse Club) as Sita
Annete as Tomomi
Leo as Tyler
Carlos as Victor
Darlene as Emma
Myles as Joshua
Tarah as Myra
Kami as Taylor
Tommy as Ben
Andy as Connor
James (Gullah Gullah Island) as Eli
Keiko as Keiko
Karen (Barney in Hebrew) as Maya
Kaitlin as Natalie
L Ryan as Rusty
Laura as Jade
Elena as Maddie
Mary as Claire
Hector as Travis
Gallery
See Also
Caroline & Friends (2017) (9 Story Reboot)
Community content is available under
CC-BY-SA
unless otherwise noted.