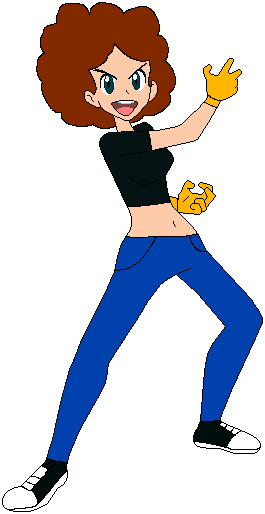 Catherine is a character of the television show, Pepe Le Pew and Penelope Pussycat: The Romantic Adventures. She appears in Rosemary Hills, making her debut in Romantic for Fantastic.
Voice Actors:
Appearance:
Slender, fair skin, curly red hair, black crop top that bares her midriff, blue jeans, black and white shoes, and yellow Roger Rabbit gloves.
Personality:
Her personality is pretty, beautiful, sexy, super strong, hothead, short-tempered, fast, and nice. She also has a running gag to carry people in her arms when they need help.
Quotes:
Romantic for Fantastic:
Nobody messes with Catherine. (her catchphrase)
Gallery: