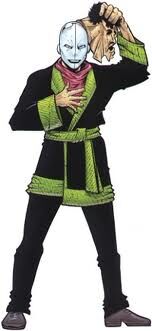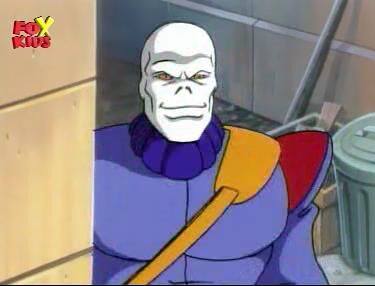 The man known as The Chameleon is a Russian super-spy, a master of disguise, and a brilliant actor. He is the half-brother of Kraven the Hunter, and the two have often teamed up against their common adversary: Spider-man.
The Chameleon can make a life-like mask of anyone he meets, and can mimic nearly any voice he hears. He uses these uncanny talents in pursuit of criminal and terrorist activities. Nobody has ever seen his real face, as he always wears a hard plastic white mask under his disguises.
Later, Chameleon gained the power to mentally alter his form and voice, similar to Mystique. In one of those adventures was where he nearly got the police to belive he was spiderman himself, in there unforgetable encounter.
After Spider-man revealed his identity during the events of the Marvel Civil War, Chameleon got together a small gang of supervillains consisting of Electro, Molten Man, Will-O'-The-Wisp, and Scarecrow to take down Spider-man/Peter Parker in his own house. They were however, thwarted by Spidey and Black Cat.
Community content is available under
CC-BY-SA
unless otherwise noted.