""Which forgetter is next for the whooping?! Come on, I want you to hurt LIKE I DO! UAHAHAHAHAA!""
―King Julien's breakdown when someone forgets King Julien Day in a flashback in the episode "Happy King Julien Day!" from "The Penguins of Madagascar".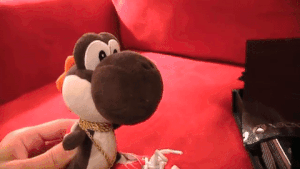 These are moments where characters from TV Shows, Movies and Video Games are having temper.
Disney (1923-present):
Films:
TV Shows (1983-present):
Short Films:
Pixar (1986-present):
20th Century + Blue Sky Studios (1935/1987-present):
Universal Pictures:
DreamWorks:
Big Idea:
Illumination:
Metro-Goldwyn-Mayer:
Richard Rich:
Sony Pictures Animation:
The Weinstein Company:
Lionsgate:
Vanguard:
YouTube:
Nickelodeon/Nicktoons Shows:
Nickelodeon Movies (1996-present):
Paramount Pictures:
Hasbro:
Cartoon Network:
Netflix:
Warner Bros:
Animated Films:
Animated TV Series:
Live Action Films:
Hanna-Barbera:
Aardman:
Mattel:
Video Treasures:
PBS Kids:
Filmax:
Don Bluth:
Laika:
Cookie Jar Group:
Xilam:
Nick Jr. Shows:
Hit Entertainment:
Cosgrove Hall:
Toho Company Ltd:
Jaden Groves:
Video Games:
Thank you for reading this article. Hope you enjoyed those photos, and remember, don't get too much temper!
Community content is available under
CC-BY-SA
unless otherwise noted.