"Which forgetter is next for the whooping?! Come on, I want you to hurt LIKE I DO! UAHAHAHAHAA!"
―King Julien's breakdown when someone forgets King Julien Day in a flashback in the episode "Happy King Julien Day!" from "The Penguins of Madagascar".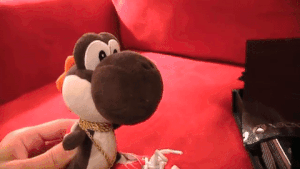 These are moments where characters from TV Shows, Movies and Video Games are losing their temper.
Disney (1923-present):
Mascots:
Films:
TV Shows (1983-present):
Short Films:
Pixar (1986-present):
The Muppets Studio, LLC
20th Century Fox/Studios (1935/2020 - present) & Blue Sky Studios (1987-2021):
Entertainment One
Universal Pictures:
DreamWorks:
Big Idea:
Illumination:
Metro-Goldwyn-Mayer:
Richard Rich:
Aardman:
LAIKA:
Sony Pictures:
Columbia Pictures
Tri-Star Pictures
Sony Pictures Animation
The Weinstein Company:
Lionsgate:
Vanguard:
YouTube:
Deviantart:
Paramount:
Nickelodeon/Nicktoons Shows:
Nickelodeon Movies (1996-present):
Nick Jr. Shows:
Hasbro:
Netflix:
Discovery Kids:
Warner Bros:
Animated Films:
Animated TV Series:
Live Action Films:
Hanna-Barbera:
Cartoon Network:
Atomic Cartoons:
Mattel:
Video Treasures:
Sesame Workshop:
PBS Kids
Filmax:
Don Bluth:
Cookie Jar Group:
Xilam:
Hit Entertainment:
Cosgrove Hall:
Studio Ghibli
Jaden Groves:
Video Games: