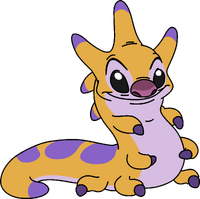 Checkers, A.K.A. Experiment 029, is an illegal genetic experiment created by Jumba Jookiba and a character in the Lilo & Stitch franchise. He is designed to give his wearer the power of command over all living creatures, with the exception of other experiments as well as the blind and nearsighted; his hypnotic effects vanish instantly as soon as he leaves his wearer's head.
Befriended from another series
Note: this is only a parody and most likely will never happen in real series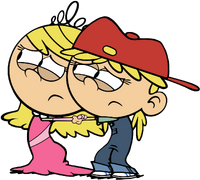 Outside of Lilo and Stitch series, his current 'ohana and a new friends were none other than Lincoln's (who also befriended and currently handling Yaarp) twin sisters, Lola Loud and her twin sister Lana Loud (from The Loud House).