Disney and Sega's movie-spoof of the second movie 1999 Disney and Pixar film, "Toy Story 2".
Cast:
Woody - Orinoco (The Wombles)
Buzz Lightyear - Paddington Bear
Mr. Potato Head - Penfold (Danger Mouse)
Slinky Dog - Kermit the Frog (The Muppets)
Rex - Hudson Horstachio (Viva Pianta)
Hamm - Huxley Pig
Bo Peep - Nellie the Elephant
Bo Peep's Sheep - Berlioz, Marie and Toulouse (The Aristocats)
Troll Dolls - Oliver's Brothers and Sisters (Oliver & Company)
Jessie - Fern Arable (Charlotte's Web)
Emperor Zurg - Caractus P. Doom (Avenger Penguins)
Mrs. Potato Head - Francine Frensky (Arthur)
Sarge - Bagheera (The Jungle Book)
Sarge's Soliders - Penguin's March (Farce of the Penguins)
Rocky Gibraltar - Wally Walrus (Woody Woodpecker)
Mr. Shark - Oil Can Harry (Mighty Mouse)
Barrel of Monkeys - Hunter Dogs (Bambi)
Mr. Spell - Top Cat
Trash Can Toys - Wolves (Beauty and the Beast)
Wheezy - Willie Wagtail (Dot and the Kangaroo)
Etch - Huckleberry Hound
Bullseye - Parsley the Lion (The Herbs)
Stinky Pete - Sideshow Bob (The Simpsons) (both are same voice actors by Kelsey Grammer) ("Aaaaah! Sideshow Bob!")
Andy - Perfect Peter (Horrid Henry)
Mrs. Davis - Henry's Mum
Molly - Baby Zelda (The Legend of Zelda)
Buster - Dill the Dog (The Herbs)
Al - Victor and Hugo (Victor and Hugo: Bunglers in Crime)
Geri the Cleaner - Fagin (Oliver & Company)
Utility Belt Buzz - Barnaby the Bear
Barbie Dolls - Jem and the Holograms
Tour Guide Barbie - Jerrica Benton (Jem and the Holograms)
Emily - Heidi (Heidi's Song)
Amy - Kiki (Kiki's Delivery Service)
Amy's Barbie Dolls - Megan (My Little Pony G1) and Astoria Carlton-Ritz (Transformers G1)
Squeaky Alien Toy Trio - Chip, Dale and Gadget Hackwrench (Chip 'n' Dale Rescue Rangers)
Rock 'Em Sock 'Em Robots - Rafiki and King Louie (The Lion King and The Jungle Book)
Flik - Mighty Mouse (Mighty Mouse)
Heimlich - Goofy (Disney)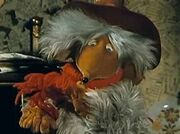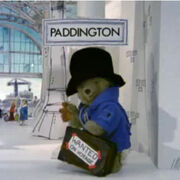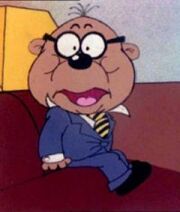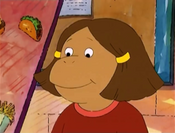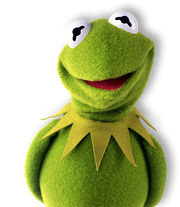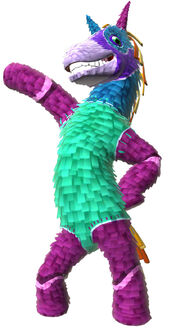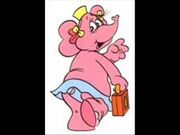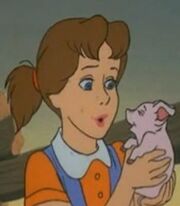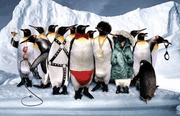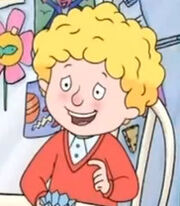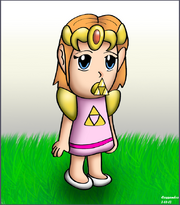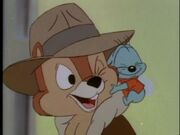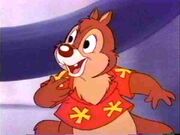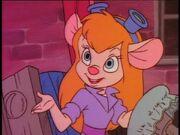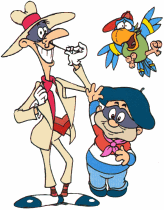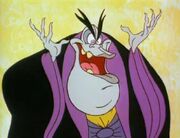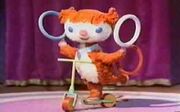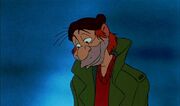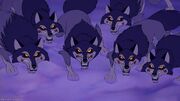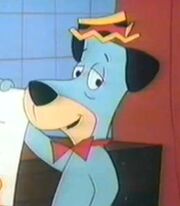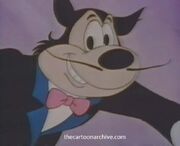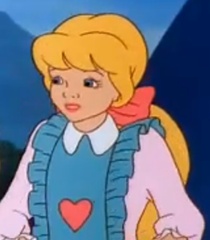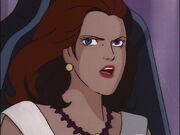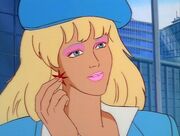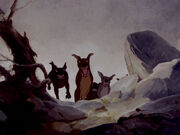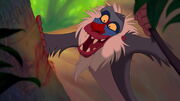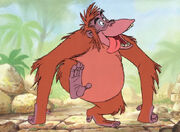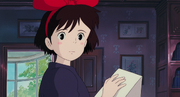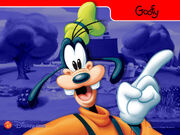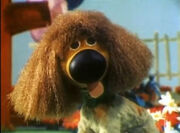 Community content is available under
CC-BY-SA
unless otherwise noted.