Jimmyandfriends's movie-spoofs of "Cloudy with a Chance of Meatballs"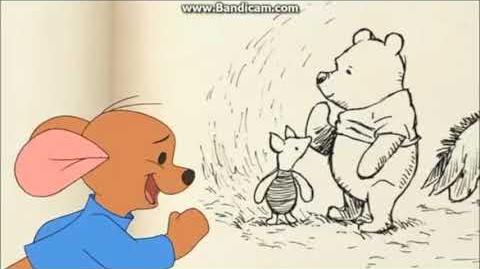 Cast:
Young Flint Lockwood - Young E.B. (Hop)
Flint Lockwood - E.B. (Hop)
Young Sam Sparks - Anais Watterson (The Amazing World of Gumball)
Sam Sparks - Yin (Yin Yang Yo!)
‪Tim Lockwood - Mr. Bunny (Hop)
Steve the Monkey - Surly (The Nut Job)
Brent McHale - Junior (Storks)
Mayor Shelbourne - Prince John (Robin Hood (1973))
Officer Earl Devereaux - Nick Wilde (Zootopia)
Cal - Miles "Tails" Prower (Sonic Boom)
Manny - Jiminy Cricket (Pinocchio)
Patrick Patrickson - Perch Perkins (SpongeBob SquarePants)
Fran Lockwood - Mother Rabbit (Robin Hood (1973))
Joe Towne - SpongeBob SquarePants
Mrs. Devereaux - Judy Hopps (Zootopia)
Community content is available under
CC-BY-SA
unless otherwise noted.