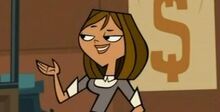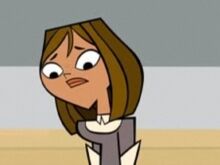 Courtney is one of the main characters and Duncan's former love interest in Total Drama. She is a main antagonist in Total Drama Action and anti hero in Total Drama World Tour. She is reformed as a main protagonist in upcoming Total Drama series after Total Drama All-Stars. She is a Owen's former archenemy and becoming a Owen's boss Also She Is A Villian The Who Wants To escape The Total drama Contest And Also The Who Loves Rules.
She is a Little Girl
She is a Sister
Courtney played Mrs. Lipsky in

Oriana Possible
Courtney played Cheezi in Toon Drama
Courtney played Kate Ashby in

Courtney Ashby
She is a Little Girl When She gets trouble.
Relationship
ex-boyfriend- Duncan, Scott
Gallery