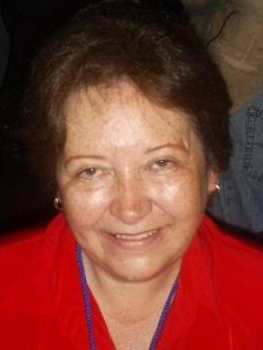 Maria Cristina Camargo Colmenero is an actress and Director of dubbing Mexican, known for hisparticipation in the popular series of the 1980s "Bubble Odyssey" as the main voice of "Mimoso Mouse" on the LP's: Disco adventure (bubble Odyssey), "We are going to the circus!", "Sings and dances with Mimoso mouse" and "Burburock". Also remembered for playing Heidi in the eponymous anime series, the first voice of Saori Kido in Los Caballeros del Zodiaco, Lunch and the Android No 18 in Dragon Ball Z and Hotaru Tomoe in Sailor Moon among others. She was married with the also actor and broadcaster José Lavat is the niece of renowned actor and director of dubbing, Francisco Colmenero, who started in the world of dubbing from very small.
Voices:
Molly Baker, Sailor Saturn - Sailor Moon
Dale - Chip 'n Dale Rescue Rangers
Princess Balla - Antz
Dr. Flora - A Bug's Life
Launch (Nice and Mean), Android 18 - Dragon Ball
Enchantress - Beauty and the Beast 2: The Enchanted Christmas
Nefaria - The Female's World
Katy - Katy Caterpillar
Gallery:
Community content is available under
CC-BY-SA
unless otherwise noted.