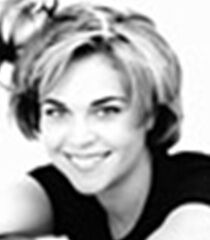 Cristina Yuste (Madrid, Spain July 8, 1982) is a voice actress Spanish. Their roles are dubbing voices of children and adolescents in Castilian. She has worked in advertising, theater and short films among others.
Voices
May, Macy - Pokemon
Ariel - The Little Mermaid 3: Ariel's Beginning
Eliza Thornberry - The Wild Thornberrys
Mia - Cars
Namine - Kingdom Hearts
Sadie Mae Scroggins - Scooby Doo Meets the Boo Brothers
Sibella - Scooby Doo and the Ghoul School
Daphne Blake - A Pup Named Scooby Doo
Community content is available under
CC-BY-SA
unless otherwise noted.