Daisylina is Thomas Beauregard's spoof of Don Bluth's 1994 film, Thumbelina.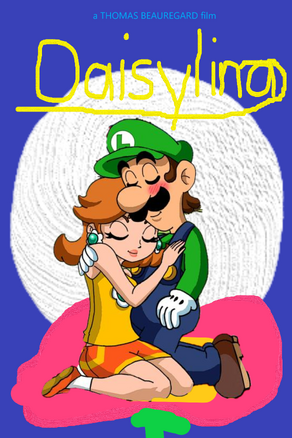 Cast
Thumbelina - Princess Daisy (Super Mairo)
Cornelius - Luigi (Super Mario)
Jacquimo - Alex (Madagascar)
Mother - Mavis (Hotel Transylvania)
Hero - Gromit (Wallace & Gromit)
Lil Bee - Hammy (Over the Hedge)
Baby Bug - Mort (Madagascar)
Gnatty - Vanellope von Schweetz (Wreck-It Ralph)
Mrs. Toad - Lola (Shark Tale)
Mozo -
Gringo -
Grundel -
Berkeley Beetle - Marty (Madagascar)
Mrs. Fieldmouse -
Mr. Mole -
Bumblebee -
Queen Tabitha - Audrey (The Lorax)
King Colbert - Ted Wiggins (The Lorax)
Ms. Rabbit - Ginger (Chicken Run)
Mr. Fox - Gene (The Emoji Movie)
Mr. Bear - Bear (Bear in the Big Blue House)
Good Witch -
Farm Animals -
Fairies - Various game characters
Reverend Rat - Sid (Ice Age)
Beetle Ball M.C. -
Jitterbugs -
Gallery
Community content is available under
CC-BY-SA
unless otherwise noted.