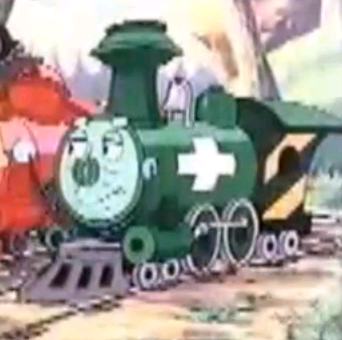 Doc is the doctor engine in the 1991 film, The Little Engine That Could. He overheard Tillie telling him that poor Georgia had broken down so he chuffs off to take Georgia back to the roundhouse. He told Georgia to come with him and won't go over the mountain for a few days. Rollo begs Doc that he, his toys and Georgia are supposed to go up to the mountain today. Sadly, Doc told Rollo that he will take Georgia back to the round house and sends him to get another engines. Georgia then tells Rollo that Farnsworth and Pete will come back to the roundhouse. One afternoon, Doc told Georgia that she will be better after the couple of days.
Community content is available under
CC-BY-SA
unless otherwise noted.