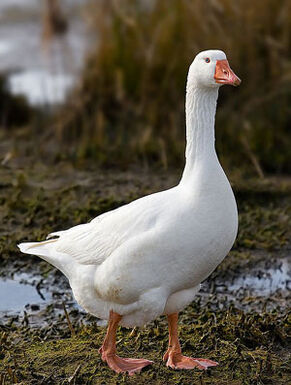 Domestic geese are domesticated grey geese kept as poultry for their meat, eggs, and down feathers since ancient times.
Subspecies of Wild Ancestors
(Anser anser domesticus) - Greylag Goose
(Anser cygnoides domesticus) - Swan Goose
Gallery
Is a Crocodile a Reptile?
Books
Community content is available under
CC-BY-SA
unless otherwise noted.