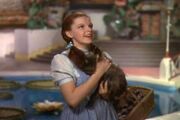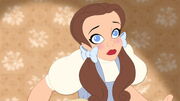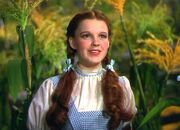 Dorothy Gale is the main character from The Wizard of Oz.
Roles
Danny and Jiminy: The Movie she played Robyn Starling
The Mammal Book she played Shanti
Russellambi she played Adult Faline
Ilsaerella she played Anastasia Tremaine
Bernard's Great Adventure she played Marcella
The Sound of Music (brucesmovies1 style) she played Louisa
Scarlett's Dress and Scarlett's Dress 2: Dodger's Great Adventure she played Fern Arable
Pinocchio Hood she played Sis Rabbit
Who Framed Dodger she played Betty Boop
Ilsa in Wonderland and Jenny Foxworth in Wonderland (Remake) she played Alice's Sister
Dorothyrella and Tramp (Shrek) she played Cinderella
The Great Sponge Detective she played Olivia Flaversham
Limpet Pan she played Wendy Darling
Skippy (Pinocchio) she played The Blue Fairy
The Little Seinfeld 2: Return to the Sea she played Melody
The Rescuers (??? style) she played Miss Bianca
Dodger the Snowdog she played Karen
Pokemon (brucesmovies1 style) she played Misty
The Dark Crystal (Broadwaygirl918 Style) she will play Kira
Legally Brunette she will play Elle Woods
Dorothystasia (Broadwaygirl918 Style) She will play Anastasia
She will play Scarlett O'Hara in an upcoming Gone With The Wind parody
She will play Jack Sparrow in an upcoming Pirates of the Caribbean parody
She will play Elsa in an upcoming Frozen parody
She will play Jessie in an upcoming Toy Story parody
She will play Han Solo in an upcoming Star Wars parody
Portayals
Community content is available under
CC-BY-SA
unless otherwise noted.