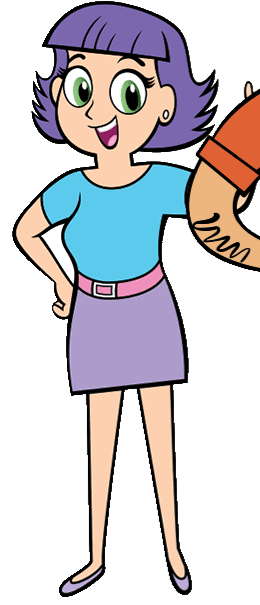 Ellen Pamplemousse is Frankie's mother, She and her husband work as plumbers.
Bio
She lives with, her husband and daughter Frankie and Frankie's four Zhu Zhu Pets, at their house in Anytown
Etymology
She is normally referred to as "mom". Instances of her forename being used include:
Friendship Friend-zy

, Squiggles "Friend! Oh, Ellen, this is awkward." (laughing nervously)

Deja Zhu

, Nums "Ellen, I'll tell you what I know." then Pips "It was a Tuesday. A Tuesday I wish had never happened. Ellen Pamplemousse walked into my office. Mrs. Pamplemousse told me she was worried about her lamp."

Zhu Years Eve

, Squiggles "where's the Challenge, Ellen?"

Hairible Mistake

, Chunk "can't Frankie go to your salon? Please Ellen!"

Pranksters' Paradise

, mom "nice to meet you. I'm Ellen."

Zhus The Boss

, Nums "let's see some bounce in your step, Ellen!"

How Zhu Get Ahead In Advertising

, dad "Ellen! Come grab a pen hun, I've got three more calls on hold here."
Gallery
Ellen Pamplemousse/Gallery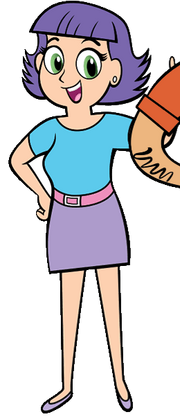 He Played Stella in

Over the Cartoon Human Hedge
He Played Hal's Mom in

Misha (a.k.a. Dot.)
Gallery