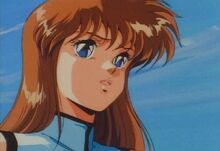 Emily Brending is a female protagonist of the Light and Darkness Trilogy and Manga
She's Gerry's love interest despite that he is not Human.
She is the Witch Queen of Harlington (United into Great Milton), a Co-leader of the Band of the Bear and a love interest of Gerry Flowertop.
She was a student of the Wolf-man Wizard Named Garreth Brandybuck, she learned the magic and she became one of the most powerful good Witches of Èowyn.
While Gerry was going to the east, Emily and Rupert join him to the quests to go to the land of Rising sun of Hiroshima and to find his father.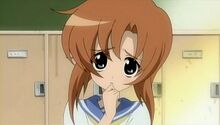 She has a strong rivalry with Maleficent.
Trivia
In the first Film, Emily has a strong ressemblance to Mia Alice from Dangaioh
In the Mangas and the Second, third and Fourth films, she strongly ressembles Rena from Higurashi No Naku Koro ni
Community content is available under
CC-BY-SA
unless otherwise noted.