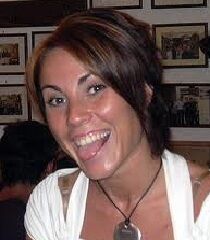 Federica De Bortoli (born November 9, 1976 in Rome) is an Italian voice actress. She contributes to voicing characters in anime, cartoons, movies, and others. De Bortoli provides the voice of the character Darcy in the animated series Winx Club. She is also well known for providing the voice of the character Bella Swan in the Italian-language version of the Twilight film series. She works at LaBibi.it, Dubbing Brothers, Sefit - CDC, and other dubbing studios in Italy.
Voices:
Olivia Flaversham - The Great Mouse Detective
Serena/Sailor Moon - Sailor Moon R: The Movie (Shin Vision)
Kyoko Tokiwa - Full Metal Panic
Tails - Sonic X
Roberta Tubbs - The Cleveland Show
Ducky - The Land Before Time (1 & 2)
Darcy - Winx Club
Robin Snyder - The Powerpuff Girls (1998 & 2016)
Stacey - A Goofy Movie
Vincenza - The Female's World
Gallery:
Community content is available under
CC-BY-SA
unless otherwise noted.