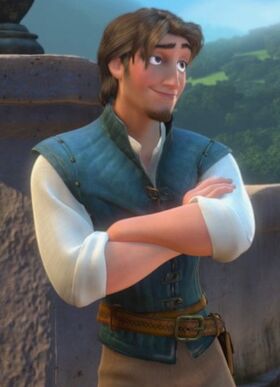 Flynn Rider or Eugene Fitzherbert is a character from Tangled.
He is a super hero
Flynn played Oscar in Immortal Tale
He is a Fish
Flynn played as Eric in the Little Princess
He is a prince
He is a lion
Flynn played as Ernie in Rodent Tale
He is a jellyfish
He is a pig keeper and a warrior
He is a mountain man
Flynn played Aladdin in Flynnladdin Flynnladdin 2 The Return Of Rasputin And Flynnladdin And The King Of Thevies
He is a street rat
He is Evelyn's father
He is a lego
He is a wolf
He is an owner
He is the police chief
He is a prince
Flynn played Pacha in The Mountaineer's New Groove
Flynn played Jacquimo in Hans Christian Andersen's Jasmilina
He is a king
He is a badger
He is a salt shaker.
Relatives
Portrayals:
Gallery:
Community content is available under
CC-BY-SA
unless otherwise noted.