Frozen is Justin Bonesteel's parody of Disney's 2013 film Frozen. It appeared on YouTube December 2018.
Cast:
Young Anna - Vanellope Von Schweetz (Wreck-It Ralph)
Teen Anna - Mavis (Hotel Transylvania)
Anna - GoGo Tomago (Big Hero 6)
Young Elsa - Penny (Mr. Peabody & Sherman)
Teen Elsa - Rapunzel (Tangled)
Elsa - Honey Lemon (Big Hero 6)
Young Kristoff - Russell (Up)
Kristoff - Hiro Hamada (Big Hero 6)
Olaf - Alvin (Alvin and the Chipmunks)
Young Sven - Hathi Jr. (The Jungle Book)
Sven - Manny (Ice Age)
Hans - Prince Charming (Shrek)
The Duke of Weselton - Charles Muntz (Up)
The Duke's Thugs - Sideshow Bob and Mr. Burns (The Simpsons)
Sitron - Melman (Madagascar)
Oaken - Stoick the Vast (How to Train Your Dragon)
Grand Pabbie - Mumble (Happy Feet)
Bulda - Norma Jean (Happy Feet)
Cliff - Memphis (Happy Feet)
The Trolls - Penguins (Happy Feet)
Marshmallow - King Kong
Wolves - Velociraptors (Jurassic Park)
The King and Queen of Arendelle - Bob and Helen Parr (The Incredibles)
Kai and Gerda - King Fergus and Queen Elinor (Brave)
Parts of the Whole Movie
"Frozen Heart"/Little Girls
Penguins
"Do You Wanna Build a Snowman?"
Coronation Day/"For the First Time in Forever"
Gogo Meets Prince Charming
Charles Muntz/"Love's A Open Door"
Puppy Love/Party's Over
Charming in Charge/"Let It Go"
Big Summer Blowout
Velociraptor Chase
Alvin/"In Summer"
Gogo's In Trouble
Honey Lemon's Palace/"For the First Time in Forever (Reprise)"
King Kong!
Don't Feel/Gogo Meets the Penguins
"Fixer Upper"
Prince Charming in Honey Lemon's Palace
Honey Lemon's In Jail/Gogo at the Castle
Betrayal
People Are Worth Melting For
Snowstorm/True Love/Summer's Back
New Castle Look
End Credits
Gallery
Videos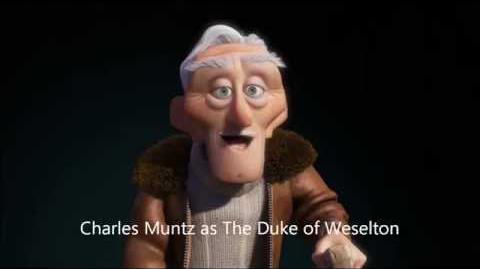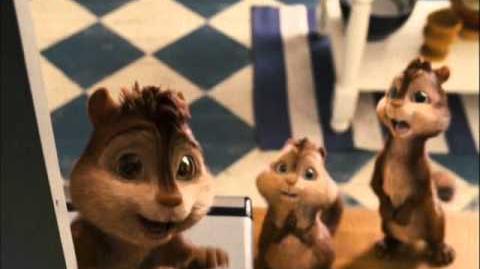 Community content is available under
CC-BY-SA
unless otherwise noted.