TheBluesRockz's movie-spoof of "Thumbelina". It just appeared on YouTube on December 3, 2016.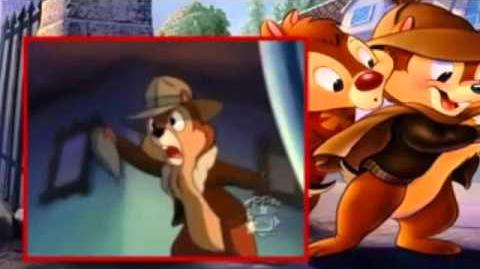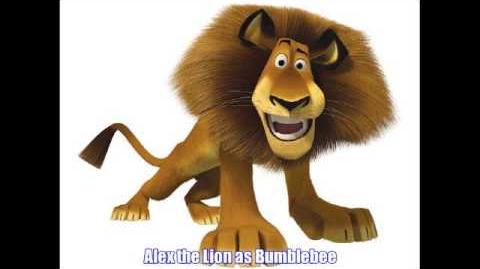 Cast:
Thumbelina - Gadget Hackwrench (Chip 'n' Dale Rescue Rangers)
Prince Cornelius - Chip (Chip 'n' Dale Rescue Rangers)
Jacquimo - Peter Pan
Mother - Kitty Katswell (T.U.F.F. Puppy)
Hero - Po (Kung Fu Panda)
Baby Bug - Cody (The Rescuers Down Under)
Gnatty - Elionwy (The Black Cauldron)
Li'l Bug - Wart (The Sword in the Stone)
Mrs. Toad - Shego (Kim Possible)
Mozo - Aladdin
Gringo - The Sultan (Aladdin)
Grundel - Jafar (Aladdin)
Berkeley Beetle - Abis Mal (The Return of Jafar)
Mrs. Fieldmouse - Ann Possible (Kim Possible)
Mr. Mole - James Possible (Kim Possible)
Bumblebee - Alex the Lion (Madagascar)
Queen Tabitha - Minnie Mouse (Disney)
King Colbert - Mickey Mouse (Disney)
Mrs. Rabbit - Kim Possible
Mr. Fox - Mr. Smee (Peter Pan)
Mr. Bear - George Darling (Peter Pan)
Reverend Rat - Ron Stoppable (Kim Possible)
Good Witch - Heidi the Hippo (Meet the Feebles)
Farm Animals - The Powerpuff Girls Characters, Ed Edd n Eddy Characters and Tangled Characters
Green and Blue Fairies - Tanya and Bridget (An American Tail)
Purple and Pink Fairies - Angelina and Alice (Angelina Ballerina)
Fairies - Various Rodents
Beetles - Various
Gnatty's Mother - Princess Aurora (Sleeping Beauty)
Berkeley's Friends - Various Thieves (Aladdin 2 & 3)
Romeo - Bolt
Juliet - Rita (Oliver and Company)
Scenes:
Gadgetlina part 1 - Opening Credits/The Birth of Gadget Hackwrench
Gadgetlina part 2 - "Gadget Hackwrench"
Gadgetlina part 3 - "Soon"
Gadgetlina part 4 - The Rodents/Gadget meets Chip
Gadgetlina part 5 - "Let Me Be Your Wings"/Forget Me Nots
Gadgetlina part 6 - Gadget gets Kidnapped
Gadgetlina part 7 - Gadget meets Shego/"On the Road"
Gadgetlina part 8 - Gadget meets Peter Pan/ Follow Your Heart"
Gadgetlina part 9 - Hold Back Winter/Sultan and Aladdin mocks Jafar
Gadgetlina part 10 - Gadget meets Abis Mal/"You're Beautiful, Baby"
Gadgetlina part 11 - Wart, Elionwy and Cody Tries to Save Gadget/Poor Gadget
Gadgetlina part 12 - Peter Pan ask for Direction/Chip searches for Gadget/Abis Mal and Jafar's Plan
Gadgetlina part 13 - Peter Pan asks for more direction/Chip gets Frozen/"Soon (reprise)"
Gadgetlina part 14 - Gadget meets Ann Possible
Gadgetlina part 15 - Gadget and Ann Possible meets James Possible/"Sun"
Gadgetlina part 16 - James Possible's Tunnel/James Possible's Proposal
Gadgetlina part 17 - Jafar's Next Plan
Gadgetlina part 18 - "Marry the Mole"
Gadgetlina part 19 - Gadget sees Peter Pan
Gadgetlina part 20 - Wart, Elionwy and Cody saves Chip
Gadgetlina part 21 - The Wedding/Jafar and Abis Mal crashes the Wedding
Gadgetlina part 22 - Happy Endings
Gadgetlina part 23 - End Credits (Follow Your Heart/Let Me Be Your Wings)
Movie Used:
Movies/TV Shows Used/Video Games Used:
Peter Pan (1953)
Peter Pan: Return to Neverland (2002)
Jake and the Neverland Pirates (2011)
TUFF Puppy (2010)
Meet the Feebles (1989)
Chip 'n Dale Rescue Rangers (1989)
The Powerpuff Girls (1998)
Ed, Edd n Eddy (1999)
Ed, Edd n Eddy: The Mis-Edventures (2005)
Tangled (2010)
The Lion King (1994)
The Lion King 2: Simba's Pride (1998)
The Lion Guard (2016)
Kung Fu Panda (2008)
Kung Fu Panda 2 (2011)
Kung Fu Panda 3 (2016)
Kung Fu Panda: Legends of Awesomeness (2011)
An American Tail (1986)
The Rescuers Down Under (1990)
Angelina Ballerina (2002)
Mickey, Donald and Goofy: The Three Musketeers (2004)
House of Mouse (2001)
Mickey's House of Villains (2002)
Mickey Mouse Shorts (1935)
Mickey Mouse Clubhouse (2006)
Mickey Mouse (2013)
Fantasia (1940)
Fun and Fancy Free (1947)
Mickey's Once Upon a Christmas (1999)
Mickey's Twice Upon a Christmas (2004)
Madagascar (2005)
Madagascar 2: Escape 2 Africa (2008)
Madagascar 3: Europe's Most Wanted (2012)
Merry Madagascar (2009)
Penguins of Madagascar (2014)
The Black Cauldron (1985)
Sleeping Beauty (1959)
Kim Possible (2002)
Aladdin (1992)
The Return of Jafar (1994)
Aladdin and the King of Thieves (1996)
Aladdin (TV Series) (1994)
Robin Hood (1973)
The Great Mouse Detective (1986)
Bedknobs and Broomsticks (1971)
Beauty and the Beast (1991)
Beauty and the Beast 2: The Enchanted Christmas (1997)
The Hunchback of Notre Dame (1996)
The Sword in the Stone (1963)
Space Jam (1996)
Pinocchio (1940)
The Wombles (1973)
Nellie the Elephant (1990)
Paddington (1975)
The Trap Door (1984)
Muzzy in Gondoland (1986)
Viva Pinata (2006)
The Muppet Show (1976)
Dumbo (1941)
Alice in Wonderland (1951)
The Jungle Book (1967)
The Fox and the Hound (1981)
The New Adventures of Mighty Mouse (1979)
Ovide and the Gang (1987)
Danger Mouse (2015)
Hop (2011)
Noah's Ark (2007)
The Spongebob Squarepants Movie (2004)
The Pirates Who Don't Do Anything: A VeggieTales Movie (2008)
The Nut Job (2014)
Rover Dangerfield (1991)
Scooby Doo, Where Are You! (1969)
Zootopia (2016)
Kingdom Hearts (2002)
Hercules (TV Series) (1998)
Bolt (2008)
Oliver and Company (1988)
Fish Hooks (2010)
Fraggle Rock (1983)
Minions (2015)
Wreck-It Ralph (2012)
The Little Mermaid 2: Return to the Sea (2000)
The Prince and the Pauper (1990)
Cats Don't Dance (1997)
My Little Pony: Friendship is Magic (2010)
Home on the Range (2004)
Trivia:
This is the first movie-spoof of TheBluesRockz.
This is the only movie-spoof to use no full parts and the only movie to show no same parts as the other YouTubers.
The Return of Jafar, Aladdin (TV Series), The Lion King, and Thumbelina were released in 1994.
Both An American Tail and Thumbelina were directed by Don Bluth.
Gallery: