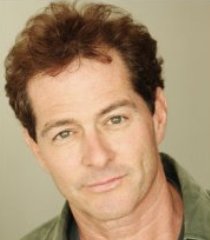 Gary Michael Dubin (May 5, 1959 – October 8, 2016) was an actor who portrayed Punky Lazaar, a friend of Danny's on The Partridge Family. He also voiced Toulouse in The Aristocats in 1970 and played the part of ill-fated teenager Eddie Marchand, who was eaten by the shark in Jaws 2. Dubin played a runaway boy on Green Acres in 1968. He appeared in the James Bond film Diamonds Are Forever in the carnival scene, where he won a stuffed animal and happened to choose the one with the smuggled diamonds in it; Jill St. John, working for the villain, then persuades him to choose another prize and takes it away from him. Dubin was also a prominent voice actor in dubbing for Japanese animation throughout the 1990s to the early 2000s. He has also acted in many other projects, his most recent being RockBarnes: The Emperor in You. He died on October 8, 2016 from bone cancer, a sibling of his revealed.
Voices:
Toulouse - The Aristocats
Community content is available under
CC-BY-SA
unless otherwise noted.