Zack Isaac Sanchez's movie-spoofs of "Chicken Little (2005)".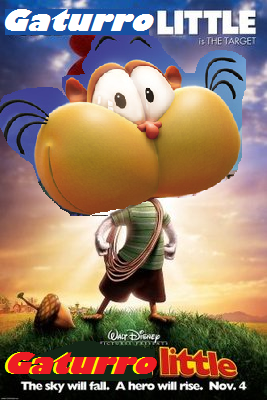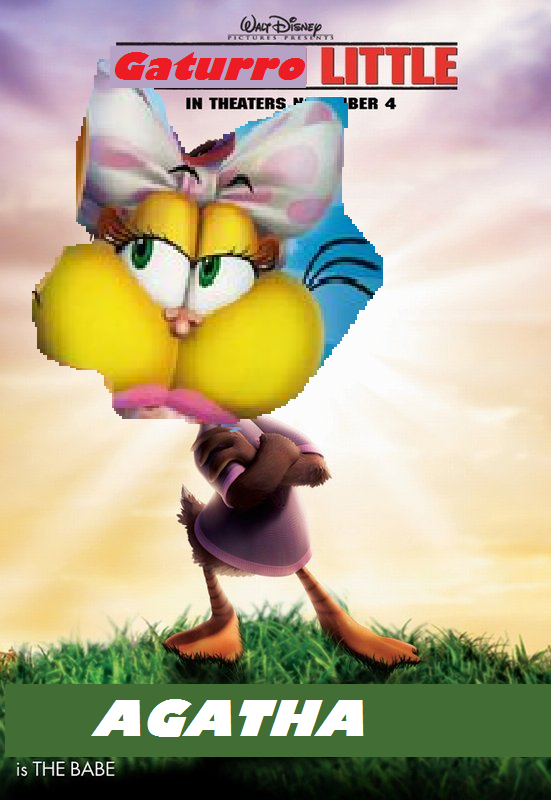 Cast
Chicken Little - Gaturro
Abby Mallard - Agatha (Gaturro)
Runt of The Litter - El Chacas (Marcianos vs. Mexicanos)
Fish Out of Water - Wesley (The Ugly Duckling and Me!)
Foxy Loxy - Ronnie Anne Santiago (The Loud House)
Turkey Lurkey - Frank (Sausage Party)
Morkubine Porcupine - Freddy (Barnyard)
Goosey Loosey - Hanazuki (Hanazuki: Full of Treasures)
Buck Cluck - Dylan (Doogal)
Mr. Woolensworth - Rodney Copperbottom (Robots)
Kirby - Baby Ugly (The Ugly Duckling and Me!)
Melvin (Kirby's Father) - Cody Maverick (Surf's Up)
Tina (Kirby's Mother) - Lani (Surf's Up)
Coach - Twitchy (Hoodwinked!)
Acorn Mascot - Top Cat
Dog Announcer - Sid (Ice Age)
Alien Cop - Toto (Huevocartoon)
Community content is available under
CC-BY-SA
unless otherwise noted.