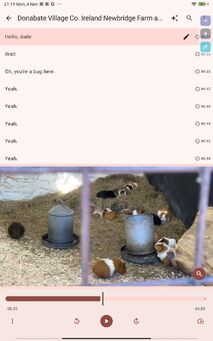 The guinea pig (Cavia porcellus) is found in the Andes mountains in South America, were it is used as a stable food source for the local peoples. Todays domestic guinea pig is thought to be a subspecies of the Andes guinea pig and therefore cannot be found in the wild. The guinea pig is a small, furry herbivore that rarely grows to more than 30cm in length. The domestic guinea pig can get to around 6 or 7 years old. A wild guinea pig would probably be about 3 or 4.
Gallery
Books
See Also
Community content is available under
CC-BY-SA
unless otherwise noted.