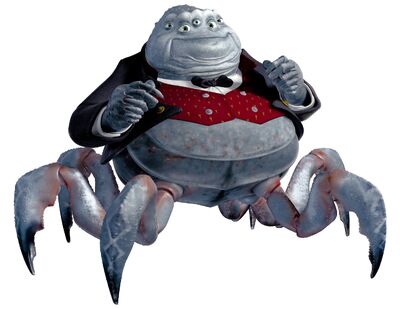 Henry J. Waternoose (A.K.A "Mr. Waternoose" and simply "Waternoose") is the hidden one of the main antagonists of Disney/Pixar's 2001 film, Monsters, Inc. He is the CEO of the company Monsters, Inc.. He was voiced by the late James Coburn.
Mr. Waternoose plays the Coachman in Felixnocchio
He is an evil coachman
Mr. Waternoose plays Cortes in The Road To El Dorado (Princess Rapunzel Animal Style)
He is an guard
Potrayals
He is played by Medusa in Power Girls Inc.
Gallery