TheFoxPrince11's spoof for "Dumbo"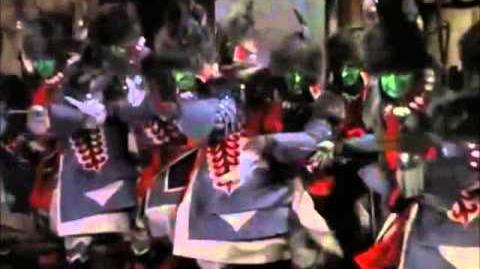 Cast
Dumbo - Jake (Babar: Adventure in Badu)
Mrs. Jumbo - Fox (Skunk Fu!)
Timothy Q. Mouse - the Total Drama Contestants (Total Drama)
Female Elephant 1 (Catty) - Maisie (The Brave Little Toaster)
Female Elephant 2 (Giddy) - Mordecai (Regular Show)
Female Elephant 3 (Prissy) - Marlene (Penguins of Madagascar)
Female Elephant 4 (Matriarch) - Lexi Bunny (Loonatics Unleashed)
Female Elephant 5 - Granny (Looney Tunes)
Female Elephant 6 - Dee Dee (Dexter's Laboratory)
Female Elephant 7 - Tanya Mousekewitz (An American Tail)
Female Elephant 8 - Kitty Katswell (T.U.F.F. Puppy)
Female Elephant 9 - Ariel (The Little Mermaid)
The Ringmaster - Barnaby Crookedman (Babes in Toyland)
Casey Jr - Himself
Mr. Stork - Peter Pan
Ringmaster's Guards - the Wicked Witches Guards (The Wizard of Oz)
Joe the Janitor - Gonzorgo and Roderigo (Babes in Toyland)
Clowns - Themselves
Pink Elephants - Themselves
Jim Crow - Fat Albert
the Crow Brothers - the Cosby Kids (Fat Albert)
Community content is available under
CC-BY-SA
unless otherwise noted.