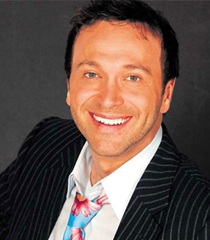 Joël Legendre, (born in Sainte-Hélène-de-Bagot September 8, 1966), is a French Canadian singer and television host and radio in Quebec. He lends his voice to Leonardo DiCaprio for the Quebec version of his films.
Voices:
Aladdin - Aladdin
Danny - Cats Don't Dance
Tracey Sketchit - Pokemon
Shaggy Rogers - Scooby Doo
Ling - Mulan
Hercules (Young) - Hercules
Carl Carlson, Jimbo Jones, Dolph, Lou - The Simpsons
Jerry, Alex, Father Werewolf - The Monster Clubhouse
Community content is available under
CC-BY-SA
unless otherwise noted.