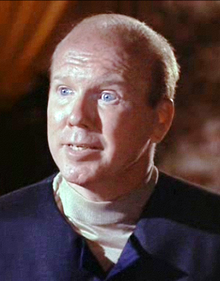 John Donald Fiedler (February 3, 1925 – June 25, 2005) was an American voice actor and character actor who was slight, balding, and bespectacled, with a distinctive, high-pitched voice. His career lasted more than 55 years in stage, film, television and radio. He is best known for four roles: the nervous Juror #2 in 12 Angry Men; and the voice of Piglet in Disney's Winnie-the-Pooh productions; Vinnie, the meek poker player in the film version of Neil Simon's The Odd Couple; and Mr. Peterson, the hen-pecked milquetoast on The Bob Newhart Show.
Voices:
Piglet - Winnie the Pooh
Sexton - Robin Hood
Porcupine - The Fox and the Hound
Decan Owl - The Rescuers
Rudy - The Emperor's New Groove
Community content is available under
CC-BY-SA
unless otherwise noted.