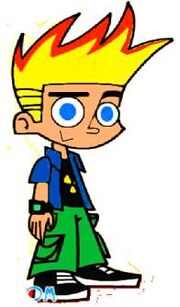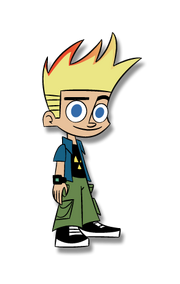 Appearance
Johnny was seen wearing a navy blue dress shirt over a black shirt, green pants, and black hi top shoes. He has yellow hair with scarlet red highlights and he has bright blue eyes.
Relationship
Johnny has a crush on Janet, Sissy, Jillian, and Felicity.
Counterparts
Buster Bunny (Tiny Toon Adventures).
Wakko Warner (Animaniacs).
Beast Boy or Robin (Teen Titans Go).
Elroy Jetson (The Jetsons).
George Jetson (The Jetsons).
Timmy Turner (Fairly Oddparents).
Sheen, Carl, or Jimmy (Jimmy Neutron)
Frankie The Dog, Hopsalot The Rabbit, or CJ The Frog (Jumpstart Advanced).
Cecil The Mouse (Jumpstart Phonics).
Giggles The Gopher (Jumpstart Toddler).