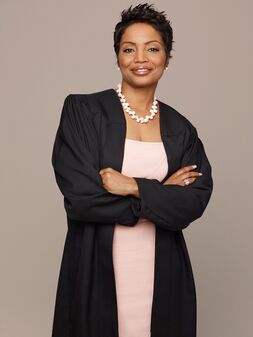 Judge Lynn Toler is a Former TV Character from Divorce Court
Lynn Candace Toler (born October 25, 1959) is an American lawyer, judge, television arbitrator (judge), and television presenter.
Toler is best known for her role as former arbitrator over longest-running courtroom television series, Divorce Court. From her 14 seasons with Divorce Court from 2006-07 through 2019-20, she is the longest reigning arbitrator over the series.